11 Dec 2013
Every  year I send a Turner Ink Christmas card to clients of the past, clients of the present and a bunch of suppliers and other good sorts that make Turner Ink tick. Over the years we've done quizzes, buzzword bingo and word searches. But this year we decided to let Twitter make the card, exquisite corpse stylee.
So, over a number of days on Twitter, I asked my followers for their favourite Christmas adverbs, verbs, nouns and adjectives beginning with a T. (For Turner Ink obvs.)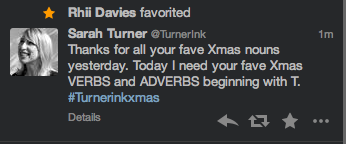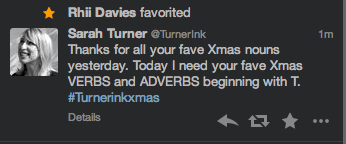 Some people entered head first into the Christmas spirit and came up with tons of suggestions and lovely Chrimbo words.








Others revealed their true feelings about the festive period which were tres amusing.












And some just made up words that sound cool.






Then we chucked all the words in a pile and came up with this for the Turner Ink Christmas card: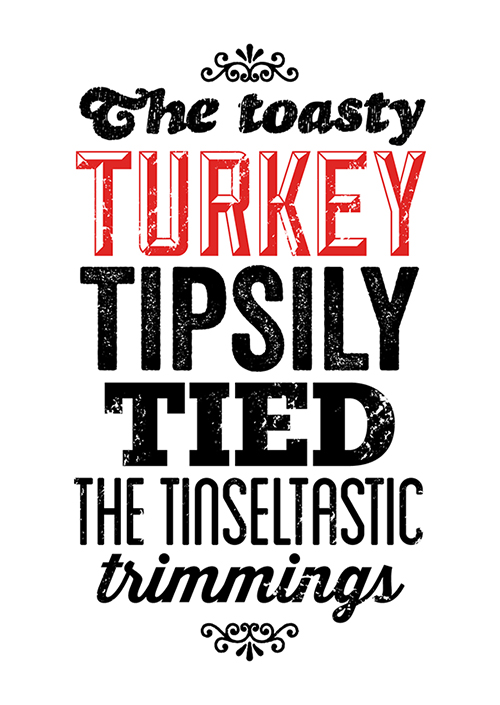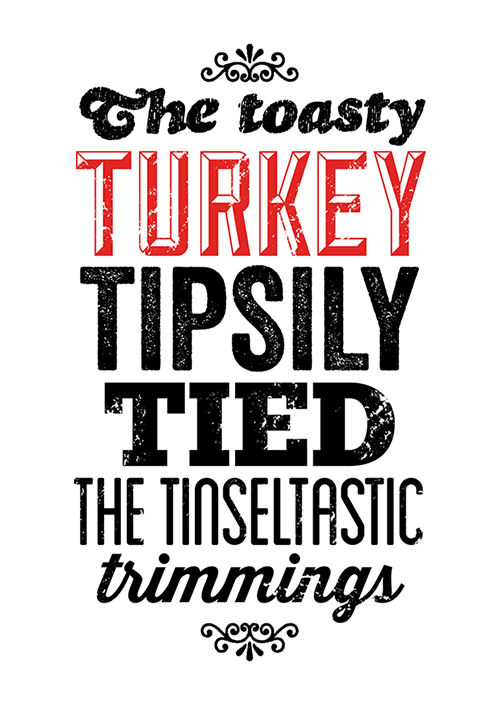 My thanks go to @speechmarksxl8, @dj_cardi, @marketingnextuk, @helenbaker,@rachelwritings, @thedailysarah and @suewalder who provided the words and the brilliant Pink chaps who did the artwork.
Hope you have a very jolly Christmas and a happy and successful 2014.