25 Jun 2009
This week, I was lucky enough to grab a few minutes with writer/director Sarah Wilson of Cat Films. Here's what she had to say about webisodes, vlogs and producing quality video content for the web.
Turner Ink: Thanks for your time Sarah. Tell us about videos for websites. They're being hailed as the next 'must-have'. Are clients getting onboard with the idea?
Cat Films: Video is now such a huge part of our social culture with 10 billion videos being watched online every month. So it was only a matter of time before it spilled over into the business world.
The power of video as a selling tool cannot be overstated enough. Video grabs attention instantly and gets all the important selling points across quickly, and in an engaging way. We live in a world of moving image so people respond to that. Most buying decisions are based on emotion and nothing can evoke a feeling better than a video.
TI: What sort of clients are requesting videos for their websites?
CF: The beauty is that video works for absolutely every type of business. In the past, it has been associated with businesses which have something aesthetically beautiful to sell, like a hotel or resort. But in fact video works for any business. A video is simply a message communicated visually.
TI: Do websites with videos get a better response than those without?
CF: Absolutely. Research at UCLA has shown that 12% of people buy from a site with a quality online video as opposed to less than 1% from a site without video. And video can also be posted on other sites, which hugely increases the potential viewing audience, not to mention your ranking on Google.
TI: Do your clients star in their own videos? Or do you get actors in especially?
CF: It totally depends on the project and the person. Often someone who thinks they're going to be great in front of the camera actually isn't! And it wouldn't do them, or their business, any favours to feature them on screen; that's why rehearsals are crucial. So, yes, we can provide professional actors, presenters and voice-over artists when a project requires it.
TI: How about writing the script? Does Cat Films do that? Or the client?
CF: Sometimes a client wants to write the script themselves, in which case we usually ask for a skeleton script so that we get a clear idea about what it is that they want. We then rewrite it after detailed discussions, so that it works visually.
TI: Tell us more about vlogs.
CF: Vlogs (video logs) are the new blogs. But instead of text you have video. They're fun, cheap to produce, highly searchable and encourage repeat viewing. And they're brilliant for companies who have constant updates or want customer interaction and feedback. They're becoming hugely popular particularly as now 79% of internet users read blogs.
TI: How about webisodes?
CF: Ah, my personal favourite. Webisodes are episodic, like a television series, which means they have a common theme, usually dramatic or comedic, running through them. They can be weekly or monthly and have a cliff-hanger or hook at the end to encourage the viewer to come back for the next episode. These are great for companies that really want to stand out and do something different, attract repeat viewing, and get a real presence on the web. They encourage loyalty, as viewers get to know the characters. And of course they can spread virally, very quickly, especially as businesses are now using Social Media as means of connecting with their target customers.
TI: Do you make any videos especially for YouTube?
CF: I recommend every client puts their video on YouTube as Google rates it so highly and businesses should get as much exposure as possible. I am however, now being asked to produce videos just for YouTube channels which is really great fun. I'm about to do a series of spoof training videos for a new channel with a rather famous person…watch this space!
TI: Ok, I'm sold. I want a video for my site. What's the process?
CF: Firstly we'd go through the purpose of the video, where you want to distribute it and why. We'd discuss your target audience and your key messages and draw up a script from there. A detailed outline of the content and style would be agreed before we go into pre-production (planning the shoot). And then we'd arrange the entire production.
Once everything has been filmed, we do a rough edit which you can take a look at and make changes if needed. Then we'd add graphics, voiceover, music etc. before delivering the final version in whatever format you have chosen. We use specialists to optimise for web and mobile so that it streams perfectly. And we also host your video so it won't crash when there are high volumes of traffic.
The planning of the shoot and also the editing are the most lengthy processes and we would discuss everything in detail so that you understand fully what's involved.
TI: So making a video for the web follows the same principles as making a show for TV?
CF: Absolutely. People have a misconception that because online video is for a small screen, it must be really quick and simple to produce. Yet, it is exactly the same process (or should be) as if you were filming for film or TV. It's the same scripting process, the same amount of organisation for locations, rehearsals, camera crew, shooting schedule etc. And requires exactly the same time and care when editing and distributing.
TI: So what does a video cost?
CF: Well like anything, it depends on what you have. Video clips of beauty treatments, for example, might cost as little as £1500. A scripted 3 minute promotional film is usually around £5k. But depending on talent and special effects etc. it could be higher.
The important point is to get it right first time. Over half of the enquiries we get are from people who've had a bodge job done on the cheap. You absolutely get what you pay for when it comes to video production so do your research thoroughly before hiring a production company.
Interestingly, I recently showed a group of people a video clip on a large HD cinema screen and asked them how much they thought it cost to produce. They said £50,000. I showed them a similar clip on a website and asked them the same question. They said £500. The actual cost of both videos was exactly the same, £3000.
People's perception is that because it's for the internet, it should be really cheap to produce. In production terms it is still massively cheaper than a television ad or a traditional corporate video but it cannot be done for a few hundred quid like people think.
A well produced online video will enhance your brand and grow your business. A cheaply shot video will make you look cheap and attract cheap customers, if any at all. So if you're going to embark on using video as a means of marketing your business, you need to do it properly.
TI: Sarah, your background is actually in filmmaking and scriptwriting. Has that stood you in good stead for the change over to video making?
CF: Definitely. My background and training is in film and television which means both my technical skills and creative skills are strong. I've been writing and directing for the corporate sector for the past five years and have found that my film and TV background has meant that I not only work much faster than the average corporate crew member but also my ability to think of creative solutions is much better.
TI: Thanks Sarah. Great to catch up with you. So if someone is looking for quality video content for their site how can they get in touch with you?
CF: They can contact me on 01932 423 873 or email me at swilson@catfilms.com. And they can visit the Cat Films website to take a look at our most recent projects . Thanks Sarah.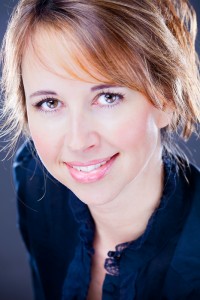 Sarah Wilson has worked in film, TV and corporate video production for over 15 years, both in the UK and the US. She has worked for some of world's most successful production companies including Channel 4, Granada and Miramax, and was Yorkshire Television's youngest ever Producer Of The Year at the tender age of 25.
Sarah is a member of the British Academy of Film and Television Arts (BAFTA) and Women in Film and TV (WFTV).