16 Jul 2009
This month's chat, over a mint tea and latte, is with Jill Kent of PR Superstar fame, who manages to hit the headlines for all the right reasons.
Turner Ink: Hey Jill. Thanks for dropping by. So how do you go about developing a PR strategy for your clients? What's the first thing you do?
PR Superstar: Well a good PR Strategy is all about effectively communicating key messages, about a brand or a personality, to its target audiences. That's it in a nutshell. So the first thing I do is sit down with a client and get a full briefing to find out all about them, their business, and their goals. PR isn't about boosting business egos, it's about boosting business growth.
TI: Now I know you're super successful; I'm always seeing your clients in the media. But what's been your most successful PR campaign to date?
PR: I've had many successful PR campaigns, from getting clients on to national and international TV, such as the BBC, Sky News and CNN right through to securing coverage in well-respected newspapers and magazines, such as The FT, The Times, The Telegraph, Esquire, GQ, Vogue and Marie Claire. There's been a few.
TI: So, how did you come to work in PR? What's your background?
PR: Well, I'm proud to say that I'm a journalist by trade, a fully qualified senior reporter. I moved into PR after nearly a decade as a journalist because I fancied a new challenge. But after scaling the dizzy heights of chief reporting for one of the UK's biggest-selling newspapers, I had to start at the bottom of the PR ladder as a publicity assistant. It took me another few years to become a PR and communications director.  
TI: How has the PR industry changed in the last 5 years? And how will the PR industry develop in the next five years, do you think?
PR: PR has changed enormously and Social Media is now hugely influential. PR Week, my industry bible, is obsessed with Twitter in particular! The online world has opened up so many possibilities for PR agencies and their clients and it's all very exciting. I think Social Media and its use as a PR tool will only continue to grow at phenomenal rates.
With the recession, many PR agencies have had to make cutbacks and redundancies. Some have even closed. The pressure is now on for agencies to deliver real value-for-money campaigns that have a real impact on their clients' bottom-lines. And that can only be a good thing.
TI: Talking of Social Media, are you managing online PR campaigns as well? Are you getting involved with Twitter and Facebook?
PR: With my background as a print journalist, I am a traditional PR specialist working with newspapers, magazines, TV and radio. I do, however, work closely with online PR and marketing experts who handle the Social Media side of things for my clients. I stick to what I do best!
TI: But with the rise of Social Media, do you think the traditional news release is on its way out?
PR: No, I don't think so, not yet. It's still a popular way of telling a client's story. Journalists are always asking for them when I call. The release must be newsworthy though!
TI: Do you use services like PR Newswire or Business Wire to send news releases?
PR: No, I have my own trusted network of media contacts at local, regional, national and international level. Good PR is all about targeting and I like to decide who gets what and keep some control over it. My PR is bespoke. This way I negotiate many regional and national exclusives for clients that other media then pick up on and run with.
TI: Do still need to have great relationships with newspaper editors to get good coverage? Does that involve boozy lunches?
PR: Ha, ha, no, not at all! To get good coverage, you need to have a 'nose for news' i.e. a strong sense about what makes a good story. It wouldn't matter how many expensive dinners editors and journalists were treated to, if they're not interested in the story that's that.
TI: So tell me Jill, why should a company hire a PR professional?
PR: Nearly all of my clients have tried to do their own PR and failed. Good PR is an art. If you want big chunks of impressive coverage in your target media that are on-message and make people want to buy your product or service, it's best to hire a PR pro.
TI: Have you ever had to handle a crisis for a client? What happened?
PR: Yes, many! I've PR'ed for large local authorities, government departments and one of the biggest police forces in the UK, so there's always something going on – or should I say going wrong!
I've had to deal with the media fall-out of suspended teachers and council officials; terror suspects held at Guantanamo Bay; old folk dying in council care; and police officers accused of brutality and fraud. The list is endless! Crisis PR teaches you to try to seek out all possible scenarios about what can go wrong and then prepare for them as best you can. That's not always possible. So if a crisis does happen, the PR machine should swing into action and be seen to act swiftly, whether it's imparting crucial information to the public or issuing a full and frank apology.
TI: There seem to be so many releases sent out with grammar and punctuation errors. Does it matter that PRs get this wrong?
PR: Yes, absolutely! At the end of the day, we're representing a business, brand or personality and we have to be the consummate professional. It's not only our reputation on the line, it's that of our client too. Besides, we're lucky enough to be wordsmiths for a living and there's no excuse for not getting it right.
TI: Well I totally agree with that. So tell us about your typical week. Is there a typical week?
PR: There isn't such a thing. One day I can be working with Today's Golfer, Sailing Today and Rugby World magazines. And the next I'm working with Vogue, Elle and Tatler. Or one minute I can be working with local press like the The Wimbledon Guardian or The Richmond and Twickenham Times. And the following day I'm talking to The Sun and The Independent.
My clients also vary enormously – they include an award-winning estate agent, a Harley Street celebrity therapist; a big e-commerce retailer; a British beauty guru; SMEs; and big corporates. I enjoy the variety of clients and variety of media.
TI: What are PR Superstar's plans for the future?
PR: To keep delivering great PR for my clients. PR that makes a difference to their bottom-line, that's what it's all about at the end of the day. I want PR Superstar to be well-known for quality campaigns, hard work, dedication and honesty. I'd also like to be in a similar position to Max Clifford who apparently doesn't pitch for any work!
TI: That would be nice! So what are the three most important things for a successful PR campaign?
PR: Right three things. I'd say innovation, creativity and dynamism.

TI: And finally Jill. How do people who want great PR get hold of you?
PR: They can call us on 020 8274 0807 or visit the PR Superstar website. Thanks Sarah.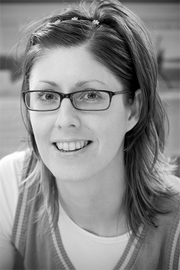 PR Superstar founder, Jill Kent is a highly experienced senior journalist and PR professional with nearly twenty years' experience in the media world.
Her journalist-led public relations consultancy is focussed on getting the benefits of a business across to target markets; boosting profiles and sales; and business growth.
South London entrepreneur Richard Reid said, "we were featured on national TV and radio, and splashed across the regional and national press soon after we started working with PR Superstar! They exceeded my expectations with first-class media coverage for my three businesses."