21 Aug 2009
This month's interview is with Alison Blake, marketing expert, and head of Add Agency, a creative marketing agency based in south west London.
Turner Ink: A few weeks ago I wrote a post about why companies shouldn't cut their marketing budgets during economic downturns. Are you finding that's the case Alison? Are companies increasing their spend? Or are they cutting back?
Add Agency: Well spend on printed materials has definitely been cut right back. I wouldn't want to be a printer right now! But clients are still spending on marketing and much of it is going on online. Clients are realising that they really need an effective web presence, and a cost-effective way to stay in contact with their customers, like email newsletters, or they could risk losing out to their competitors.
TI: So are you doing more online marketing these days with PPC, SEO and email marketing?
AA: Yes definitely. Having an online 'brochure' style site is OK if you only expect people you know to refer to it occasionally. If you want customers you don't know to find you on their own – by searching – then you need to work much harder. That's where SEO and PPC comes into their own. Lots can be achieved through just SEO but if immediate results are needed then PPC is essential.
TI: What other services does Add Agency offer?
AA: We offer campaign planning, creative design and implementation for all forms of marketing communications. We design corporate identities, create websites, do SEO and online advertising. As well as email and printed newsletters, brochures, direct mail, catalogues and annual reports.
If you have something you need to say, we can work out the most cost effective and creative way of getting your message delivered to the right people
TI: So do clients have a clear idea of what kind of marketing they want when they come to you? Or do they tell you what they want to achieve and you tell them how to do it?
AA: Well most clients come to us with an idea of what they want and we can advise the best way to achieve it, usually through using a mixture of activities, from website updates to email marketing and even printed literature.
TI: What type of clients do you work with Alison?
AA: We work with a wide range of business to business and consumer clients. Understanding the different challenges facing each client is what keeps our day interesting!
TI: What's your ideal client though? Apart from one with a huge budget?

AA: I guess our ideal client is a company that has been in business for 5 to 10 years. They have experienced rapid growth through the boom times and now need to focus on strengthening their marketing to allow them to continue to grow over the next few years.
They might have marketing expertise in-house, which is good, but not necessarily the design skills to implement their ideas.
TI: Does Add Agency have any particular area of expertise?

AA: Planning and developing testing strategies for direct marketing is actually my forte, but this includes integrated campaigns across all communication channels, i.e. mail, email, press, web and online ads.
TI: What does Add Agency offer that other marketing agencies don't?

AA: Well our USP is the synergy of our combined skills together with our commitment to long-term relations. For us it's not about a quick fix. But understanding and developing life time value from our clients. When that level of trust occurs between client and agency then you can really start noticing the results.
TI: What's been your most successful campaign to date?
AA: That's a hard one to choose. There's been a few. But I suppose my favourite would be winning a DMA Gold Award for an internal communications campaign for Royal Mail. On a relatively small budget we had to convince postal workers that Mailsort 3 mail was also important and should be sorted quickly.
It was about taking a technical issue and relating it to individuals on a personal level, so they could see the impact the activity had upon others. We used a mixture of creative workplace posters as well direct mail. And as a result of the campaign we improved service by about 28%.
My job is all about understanding client problems and identifying what needs to be achieved. I then have to bring out the best in the creative teams, so they can deliver imaginative and outstanding campaigns for our clients.
I also remember my worst campaign quite clearly. We launched a unit trust for Commercial Union on Black Monday 1987 when the worldwide stock markets crashed. We didn't even recoup the £7m marketing costs!
I learnt that timing can have a far more major effect on results than any creative message!
TI: Have you always been a marketing 'bod?' What's your background Alison?

AA: Yes, thoroughly marketing, I'm pleased to say. After graduating I went straight into classic FMCG training. I then completed a diploma in direct marketing which opened my eyes to the benefits of measureable marketing, testing and targeting your message to individual audiences.
I've worked both agency and client side, including time as European Marketing Manager for Philips and Marketing Manager at HarperCollins. And I've worked in top advertising agencies like Leo Burnett and BMP which was great fun. I long for some of the budgets and campaigns we used to control. Now it's the same theory but just smaller budgets!
TI: So how did Add Agency come about? What prompted you to set up your own agency?
AA: I had been working at my previous agency for nearly 6 years but I recognised that the industry was changing and that budgets were moving from traditional print to digital marketing. We didn't have the facilities to expand in-house so I decided it was a good time to leave, and set up my own agency in 2006.
TI: Thanks Alison. If someone wants to discuss a marketing campaign with you, what's the best way to get in touch?
AA: They can call us on 020 8973 4320 or drop us an email at enquiries@addagency.co.uk. Or visit the Add Agency website for more information on some of our recent projects. Thanks Sarah.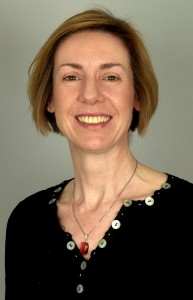 Alison Blake is founder and director of Add Agency based in London. Her experience covers both B2C and B2B accounts, working in top London advertising and direct marketing agencies, Leo Burnett, BMP and Grey (now Joshua), for clients such as Royal Mail, Orange, Cigna Insurance, Commercial Union and Pedigree Petfoods.
She has worked client side as European Marketing Manager for Philips Electronics and as Marketing Manager at HarperCollins publishers. And provided in-house training for the Institute of Direct Marketing, Lorien, The Royal Bank of Scotland, Royal Mail and Ford.
Alison is a Fellow of the Institute of Direct Marketing.