19 Aug 2009
As an SEO copywriter I'm always rattling on to my clients about keywords and where they should appear on a web page for maximum SEO. As I'm going on about Page Titles, H1 Tags, Meta Description Tags and Alt Tags I see their eyes start to glaze over.
So hooray for the chaps over at Seomoz who have put together the nifty visual below. It clearly shows where keywords need to appear. And mentions two of my favourite things: Chocolate. And donuts.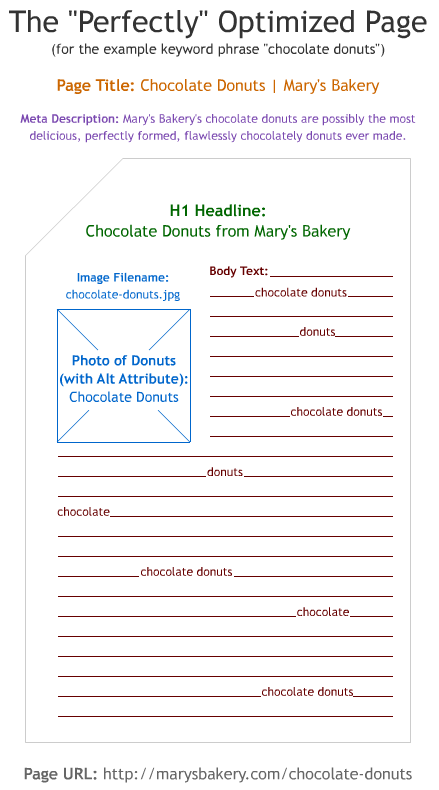 © Copyright Seomoz 
Read the full blog post from Seomoz: How Do I Build the Perfectly Optimized Page?